Description
These are examples of the more popular colour schemes but you can choose any colours from the chart below.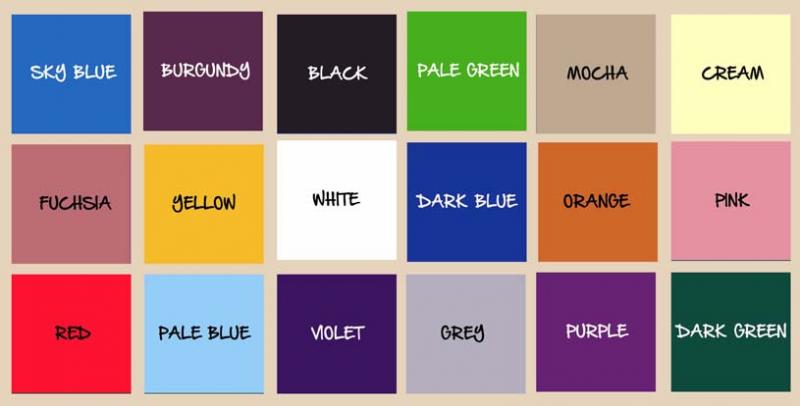 Combining the art of spelling with the magic of jigsaws, our Linkletters name puzzles are a challenging educational toy as well as a lot of fun.
They're free-standing and when assembled can be easily moved with one hand. Each personalised name is carefully cut using a  scroll-saw. It then goes through two stages of sanding, by machine and hand, to ensure smooth and safe edges all around, before being finished in 100% safe paint. Each letter is 70mm tall and 16mm thick.
They're supplied wrapped in clear cellophane and arrive ready to be given as a colourful, presentable gift.
Within Australia, shipping is a set rate of $12 for orders up to 500gms (eleven letters) and $15 for orders over 500gms.
To add hearts or flowers to the name, just add an extra letter to the "How Many Letters" drop-down box for each one required, and then mention it in the "Name Required" box. e.g. Ella with a heart; or Ella with two flowers etc.